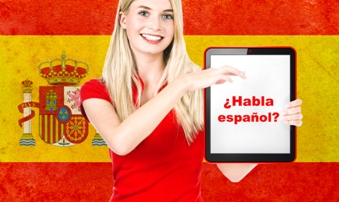 Improve our Spanish today
£69.99
Learning Period
Payment Option
With Lecoli language, it is now possible to learn your preferred language like never before.
How? Thanks to 50 lessons created especially for, and adapted to beginners.
You will learn with vocabulary and simple phrases associated with images and sounds.
Learn at your own pace, all in good fun!
FIRST MONTH IS FREE
Try it for yourself
After purchasing a 12 or 24 months subscription, you can cancel your subscription anytime during your 1 month (28 days) trial period and you will be refunded in full. No questions asked.
CUSTOMIZED TO YOUR LEVEL
100% Unlimited access

Lecoli language is entirely customized to your level. The placement test that precedes your training allows our program to take into account your strengths and to pinpoint areas where you can improve.

COMPLETE LEARNING SOLUTION
100s of Activities

You can follow a predetermined path to success to improve your pronunciation as well as the range of vocabulary, grammar, comprehension, useful expressions at our disposal through a variety of activities.

Alternatively, you can create your own path and watch videos, study news article, read about historical events, laugh at jokes and play simple games at your own pace.

In a Nutshell, alongside dictionaries to support your during your learning journey, you will have access to:

73 Vocabulary activities
30 Grammar exercises
400 Oral and reading comprehension activities
150 Written expression tasks